FAMILY, FORGIVENESS & LOVE: 'HATE CRIME' HITS DIGITAL STREAMING PLATFORMS
"A story about family, forgiveness, and love that is felt throughout the entirety of the experience with a focus on empathy and understanding that ends up being the driving force," – Up Your Geek.
Los Angeles, CA – Sep 24, 2019 – FEAR, SHAME, TRUTH: 'HATE CRIME' is now available on digital platforms. Watch it on Amazon here: https://amzn.to/2kV3LeK.

Directed by Steven Esteb (Baller Blockin', Dirty Politics) and written by Jonah Tapper, HATE CRIME (aka Heartland) is a multi award-winning LGBTQ drama that explores two families torn apart as a young man faces execution for a hate crime.
"HATE CRIME offers a complex exploration of social and emotional repression, alongside the family constructs of masculinity. Parental support and emotional openness being key to enabling freedom of expression in children. The devastating results of repressed emotion and secrets lay bare, alongside the lives of two young men who had a whole world of experience sill ahead of them," wrote Cinerama Film.
Starring Kevin Bernhardt (Medieval, S.M.A.R.T. CHASE, Hellraiser III), John Schneider (Smallville, Dukes of Hazzard), Amy Redford (Professor Marston and the Wonder Women, The Guitar, Sunshine Cleaning), HATE CRIME follows the aftermath of a crime committed by Raymond (Jordan Salloum), who is now sentenced with execution for murdering a young gay man, Kevin (Chasen Schneider). When the clock begins to ticks towards the midnight execution of Raymond, two sets of parents struggle to deal with the consequences of fear and repression, as they find themselves on a collision course to confront how this happened and who is to blame.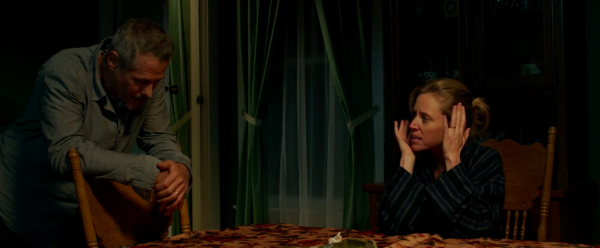 Filled with intense, engulfing drama, HATE CRIME touches on the social, political and cultural controversies of the traditional, old-fashioned values regarding homosexuality. Esteb's feature is an emotional and heart wrenching journey, revealing a tragedy that resonates universally, going beyond politics, morality and culture, to signify the importance of family.
"The film does seem to come from a place of passion and it shows. It's a film with a heart that is obviously firmly against intolerance, but also takes the time to teach empathy. I do recommend this film if you want to see a story that is a character study dealing with some incredibly heavy and relevant topics. It is a solid film that deserves recognition," concluded Up Your Geek.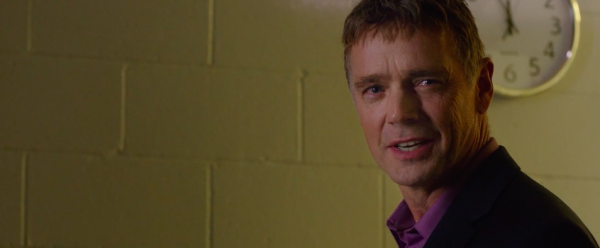 TriCoast Entertainment has released HATE CRIME onto various digital streaming platforms: Amazon, InDemand, DIRECTV, FlixFling, FANDANGO, Vudu, AT&T, and Sling/Dish.
Watch the trailer for HATE CRIME here: https://vimeo.com/353036867.
HATE CRIME showcases profound and unforgettable performances from Kevin Bernhardt (Medieval, S.M.A.R.T. CHASE, Hellraiser III), Amy Redford (Professor Marston and the Wonder Women, The Guitar, Sunshine Cleaning), Laura Cayouette (Django Unchained, Queen Sugar), Jordan Salloum (Oldboy) and Chasen Schneider (The Secret Life of the American Teenager, Anderson Bench).
For press inquiries, please contact [email protected]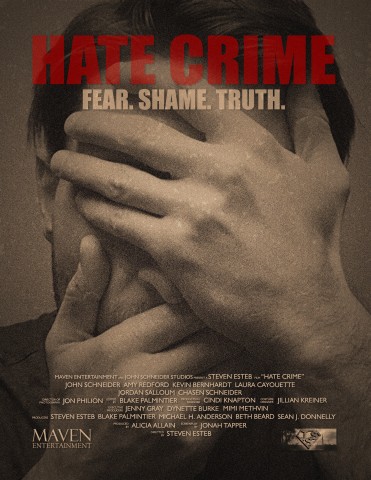 HATE CRIME (2017, 90 min.) Directed by: Steven Esteb. Written by: Jonah Tapper. Produced by: Steven Esteb, John Schneider. Editor: Blake Palmintier. Cinematographer: John Philion. Original Music: Jay Weigel. USA, English. Erath Entertainment, Heartland, TriCoast Worldwide.
Produced by: Erath Entertainment, Heartland.
About TriCoast Entertainment:
TriCoast Entertainment is a premium Domestic Distributor, representing the best of U.S. and international films: in theaters, on VOD, on DVD and TV. Sister company to TriCoast Worldwide and TriCoast Studios, the company is located at the Studio facility in Culver City, Los Angeles.
Founded by: Strathford Hamilton and Marcy Levitas Hamilton.
For more information, visit: www.tricoastworldwide.com
Media Contact
Company Name: TriCoast Entertainment
Contact Person: Jenna Wilen
Email: Send Email
Phone: 3104587707
Address:11124 Washington Blvd.
City: Culver City
State: California
Country: United States
Website: http://www.tricoastworldwide.com