Rachel Dares and Heidi Waumboldt are The Next Big Thing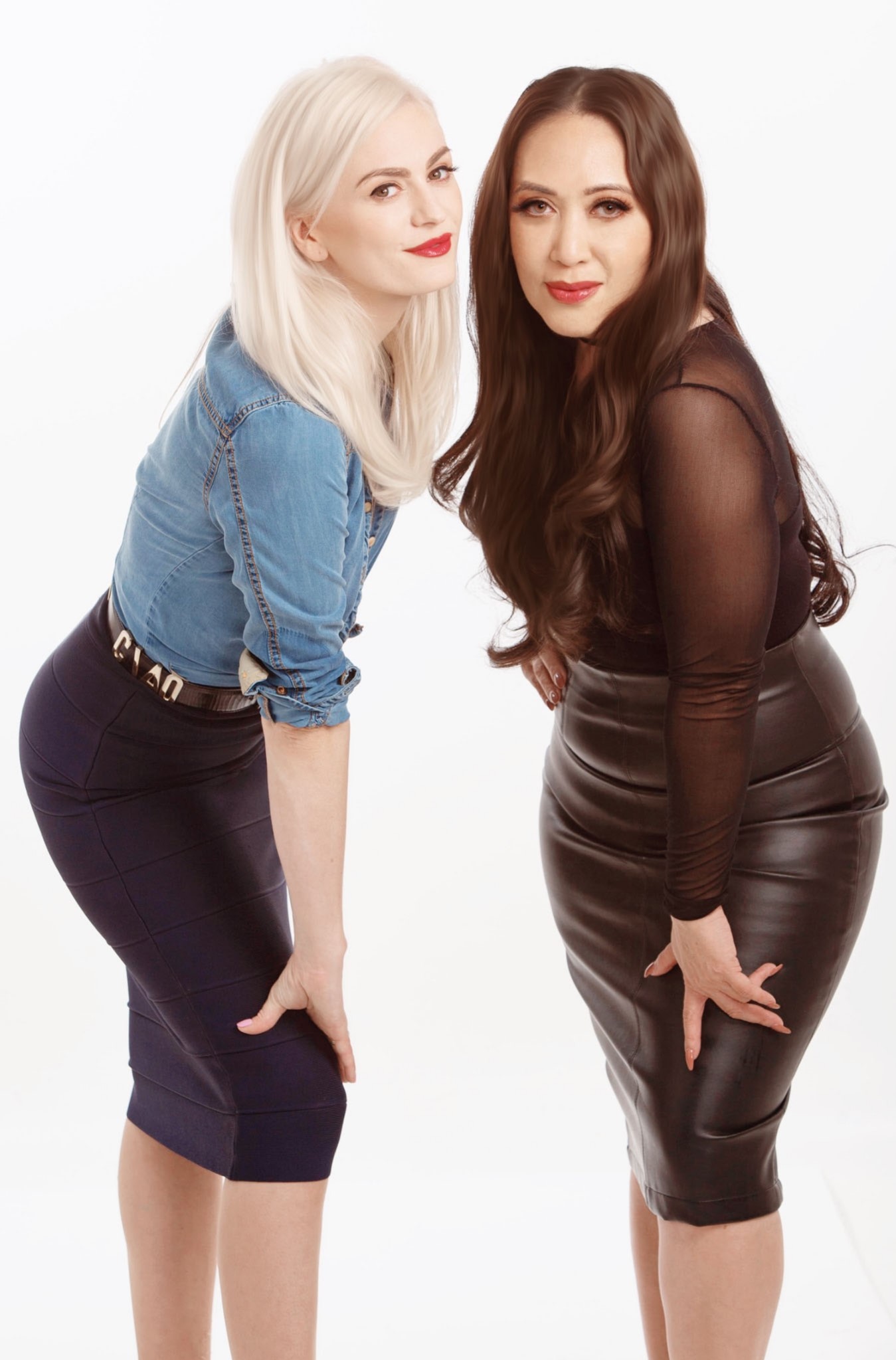 The future looks bright for Adelheid (Heidi) Waumboldt and Rachel Dares as they embark on new ventures in 2020…
Beginning January 24th, every Friday evening at 5 PM PST the dynamic duo will host "The Next Big Thing Show" on 99.1 FM KLBP, a public radio program which has been an instant hit among listeners. The dynamic duo will bring you fascinating insights and discussions about the hottest trends in business, lifestyle, culture, and philanthropy through the eyes of insiders. On this platform, the hosts will share their invaluable experiences and perspectives on the keys to success while delivering comedic relief in every sentence. The show will also be distributed through podcast networks such as Apple Music, Spotify, and many more. Episodes will be filmed in-studio by the renowned artistic producer Hashim Lafond and are available through the youtube channel Rachel and Heidi – The Next Big Thing Show – click the link and subscribe today for chances to win merchandise and other incredible prizes.
Prior to this year, Adelheid and Rachel joined forces with DAB Herb Makeup, an organic, food-grade brand which offers unique sustainable and healthy beauty products, to assist with their global expansion and this year will be introducing the highly anticipated premier luxury CBD line "VOZ by Dab," which includes items like frankincense infused liquid foundation and a range of vegan, organic and zero waste lip kits.
The duo have also taken on SportieCups, a brand by Crumbs Ventures, a sports memorabilia company that unites sports lovers in celebration of the game. SporiteCups offers authentic lids and patented thermo temperature cups with color activated silhouette labels representing different sports teams. The cup is eco-friendly and improves green footprints, eliminating plastic waste. It will soon be available in stadiums, festivals, shops, youth leagues and tailgates. "The game is in your hands."
Lastly, Rachel and Adelheid are going to introduce a brand-new publication, "IMP:The Imperial Magazine," for the elite community by peers and protectors of all materials and topics at the highest echelons of success. The monthly publication, launching formally March 1, 2020 brings the best secrets in art, real estate, business, global finance, fashion and lifestyle into one fabulously decadent layout.
Adelheid Waumboldt, President of ISET Agency, emerged from Wall Street. Her robust career experience includes several years working directly with the chairman of a multi-billion dollar conglomerate crude oil shipping dynasty, assisting to establish a private family equity office in the Middle East, and stents in the private-jet brokering industry while owning a fine art & gallery in Pasadena, CA, throughout which she became known for brokering high capital deals. Throughout her impressive career, Adelheid has mastered the art of negotiation and maintains a network of UHNW individuals and international gamechangers. Adelheid is also a contributor to Forbes and sits on the Forbes Business Council.
Rachel Dares, President of Rachel Dares PR, is a renowned celebrity publicist, a creative PR powerhouse, a media relations expert and a former newscaster. She only works to achieve the greatest results for her clients. Her background is in journalism, branding, sales and acquisition. She also created, produced and hosted her own Visual Radio Show with radio personality, Marshal Thomas. Rachel represents brands and personalities from various industries, from pro athletes, artists, authors, entrepreneurs and many more.
The duo strive to provide their clients with unparalleled business development and public relations strategies and are known for their remarkable execution strategies – from building successful highly profiting startups, to featuring musicians in the world's most influential media brands, such as Billboard Magazine. Their well established and fruitful relationships with both their clients and their peers allow Rachel and Heidi to meet clients' needs and encourage continuous positive growth in all the sectors as they move to define the future.
Media Contact
Company Name: Rachel Dares PR
Contact Person: Rachel Dares
Email: Send Email
Phone: 7147189043
Address:680 E. Colorado Blvd.
City: Pasadena
State: CA
Country: United States
Website: www.RachelDaresPR.com