Incodon Biocosmetics to participate in Shenyang, China, Harbin online exhibitions
Video Link: https://www.youtube.com/embed/SnLITEeG71o
Incodon Biocosmetic, which is planning to supply products to Venture Nara run by Korea Public Procurement Service and to participate in and participate in Shenyang, Harbin, and China online exhibitions, is a company that received the grand prize at '2017 Jeonnam Product Idea Contest' held by Jeonnam Creative Economy Innovation Center on the acne functional cosmetics development topic and was founded within Jeonnam Creative Economy Innovation Center in May 2018 for the research, development, manufacturing and sales of cosmetics made from bioactive materials and natural ingredients.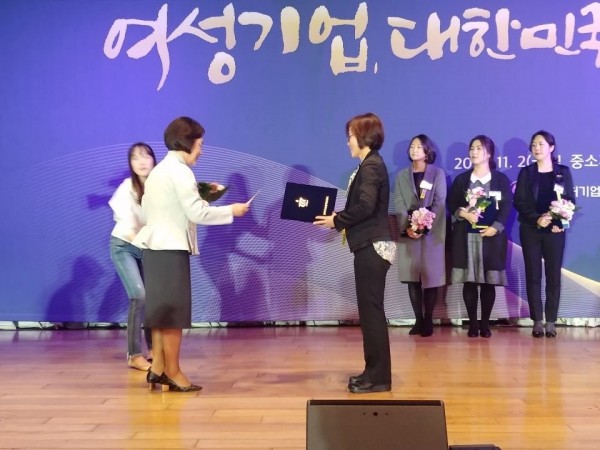 The company participated in Startup Contest 2018 and received excellence award at Gwangju Senior Practical Startup Contest in July, another excellence award at 3rd POSCO Venture Startup Idea Contest in October, and a prize at 'Women Startup Contest' in November, Winner, and won grand prize at K-Startup Innovation Startup League Challenge (Jeonnam).
As a result of continuous research to secure intellectual property rights, as of July 2020, the company has 1 patent, 4 patent applications, 2 PCT applications, 3 trademark registrations, 1 design registration, 5 design applications, 2 trademark applications in China, 1 design application in China, and it is conducting research on ICT development and bio-cosmetic materials development using natural ingredients to improve customer service.
For the promotion of the product, it produced prototypes participated in Ilsan Mega Show, Jeonnam Agricultural and Livestock Excellence Product Fair in 2018, the Jeonnam Intellectual Property Festival, the 3rd POSCO Venture Startup Idea Contest PR booth, and Excellent Agrifood Venture Product Fair and, in 2019, it received good reactions regarding the product from domestic B2B e-commerce buyers and international buyers from India, China, Indonesia, Vietnam, and Taiwan, by visiting Thailand Trade Center and Chamber of Commerce along with IP Managers Club and by participating in an international buyer consultation meeting held in Gwangju, Jeonnam Agricultural and Livestock Excellent Product Fair, Agriculture Fair, Jeonnam Intellectual Property Festival, and 4th POSCO Venture Startup Idea Contest PR booth.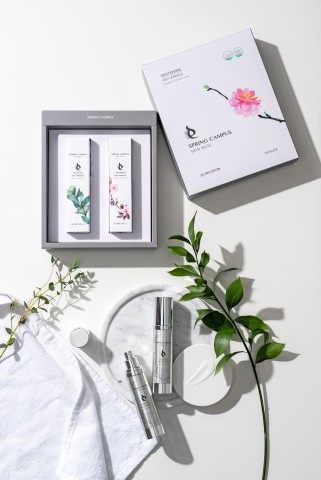 The company produces and sells Spring Campus Skin Base, which combines the function of serum and the convenience of skin lotion & lotion, and a hydrogel sheet mask that soothes and energizes the skin by moisturization & care. The company's serum-type skin lotions contain extracts of plants grown in Jirisan, and they contain a large amount of flavonoids to moisturize and improve troubled skin while hydrogel sheet masks contain plant extracts and ingredients that have whitening and wrinkle-improving effects and they deliver nutrition and moisturizing into the skin very well with leaving the skin cool thanks to their excellent adhesion and absorption performance.
Incodon biocosmetic products were selected by the Public Procurement Service in 2020 and entered Korea Online E-Procurement System, and are in discussion to be distributed on Gunbun Mall and Jeonnam online shopping mall, and the company is proceeding with overseas certifications (US FDA, European CPNP, Chinese NMPA Etc.) in order to export the products while promoting its business after being selected for Gobiz Korea Online Exhibition, Online Export Platform, Shenyang 3-region Online Exhibition, and 4-region Online Exhibition in Harbin, China.
Media Contact
Company Name: Incodon biocosmetic co., ltd
Contact Person: Jung Hye Park
Email: Send Email
Phone: +82 10 8665 8124
Country: Korea
Website: http://incodon.com/