Aofy Gold Pre Wedding Jewellery Detailed Guide Available
Aofy, offers a range of selected pieces of jewelry to choose from. Doing complete justice to their slogan "always one for you".
It is the wedding season and women love to deck up during this time. Indian weddings are usually a grand affair. Every minute aspect related to the wedding is planned meticulously to avoid any last- minute goof-ups. In India, every state has a different tradition and custom which reflects in their wedding rituals. There are also many pre wedding ceremonies that are celebrated with great pomp. The bride and her bridesmaids are dressed up in the best of the clothes and jewellery. Weddings and jewellery are synonymous. The right outfits have to be matched with the right jewellery as there will be a lot of pictures clicked and one doesn't want to end up ruining the memories of these precious moments.
The company has listed a selection of accessories from their catalog which could be added to any outfit to make the bride look like a diva for the pre wedding functions.
In an engagement ceremony, the couple exchange rings to proclaim their love for each other. It is also called a ring ceremony. Naturally, the most important accessory on this day will be a ring. Consumers can select a ring in gold, silver or any other precious metal as per their choice. Aofy Gold has a beautiful collection of gold rings for both men and women. Their top pick for an engagement ring would be the Classic Blue Moon band for men and the Cloud nine Arcadia Ring for women. Made of 22 karat gold, these rings will gleam as The bride and her bridesmaids declare their love for one another on their special day.
Mehendi (henna) is a very exciting pre wedding ceremony. It is one of the most important functions of an Indian wedding. Earlier, this ceremony used to be a very small affair wherein the bride and her closest relatives would be a part. These days, it has become a grand celebration. Women dress up and show off their best outfits and jewellery. However, it is always recommended that the bride goes for a minimalist look as she has to be in one place for a very long time. So, it is a good idea to feel comfortable. The outfit will mostly be traditional; either a lehenga or a long anarkali which isn't very heavy. A beautiful pair of jhumkas will set the right tone for the best look. the bride will look dressed up but, not over the top as well.
This is one of the most talked-about and the most glamorous pre wedding functions. A sangeet function is a break from the stressful wedding preparations. It helps the bride and the groom to ease and enjoy. Nowadays, a sangeet ceremony involves a DJ and hep music and dance numbers with lip-smacking food and in some families, liquor is also served. It is a light-hearted occasion where people of all age groups have a good time. Everyone wants to look dapper and a lot of modern forms of clothing are displayed. The bride can wear a long gown in subtle colors like yellow, peach or golden; or can also go in for a classy designer outfit with hints of gold. Golden is the go-to color in an Indian wedding and hence, the bride will always spot a hint of gold on the bride across the functions. Team up the best attire with the super stylish Nexus kada or the stunning Rhodium polish kada and be picture ready at all times.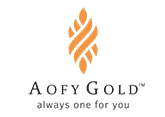 The Haldi ceremony is considered to be very auspicious in Indian weddings. Haldi means 'turmeric' and during this function a thick paste made of turmeric, curd, sandalwood and gram flour is smeared on the bride and groom. The function usually takes place in the morning on the day of the wedding. Turmeric is very important in HIndu rituals as it signifies purity, good health and fertility. It is also associated with new beginnings, peace and happiness. The bride wears shades of yellow during the Haldi ceremony. She either drapes a lovely yellow saree or a pretty yellow lehenga. This function marks the use of floral jewellery as well. Aofy Gold has some pretty floral design rings and earrings that the bride can adorn on her special occasion.
These are going to be one's best memories for a lifetime, so the bride should make the most of it and get pretty pictures clicked and most of all, enjoy herself and have a lovely time.
Aofy Gold has a large R&D team of internationally renowned designers in Singapore, whose designs express beautiful and sincere works with a global perspective. Aofy Gold products are currently divided into three categories: Gold and Silver jewellery, Gold and Silver gifts, Gold and Silver investment. Combined with offline high-quality supply chain resources, direct source, avoiding price increases, allowing consumers to buy cheaper gold and silver goods.
Shouldering the brand mission of "always one for you", with gold and silver products as the core, the company creates a "high-quality, new fashion" lifestyle for modern people. Advocating everyone should be brave in pursuing the good, showing the world a beautiful and lovely, fashionable and sincere brand image.
Media Contact
Company Name: Aofy Gold
Contact Person: Media Relations
Email: Send Email
Phone: 18001032741
Country: India
Website: https://www.aofygold.in