AnyFlip Releases a Brand New Flip Book Maker for Mac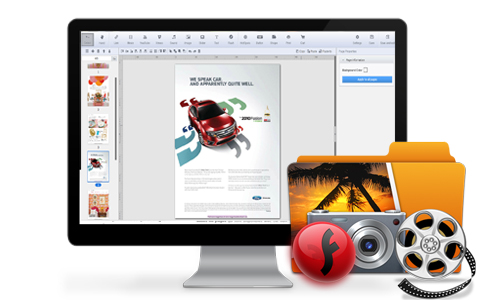 AnyFlip has completed the development of a brand new flip book maker for Mac and has eventually released it for use to everyone.
AnyFlip has released its brand new flip book maker for Mac. The new software is expected to put an end to the difficulty faced by publishers when they try to use their Mac devices to flip Magazines, Brochures, Catalogs, and many more.
AnyFlip specializes in developing software that users can use to convert PDF files into interactive HTML5 flip books. The newly launched software allows publishers, who have devices with Mac operating system installed to create exceptional flip books with animation effects. Publishers can also include rich media files like videos, audio, links, and many more in their flip books. The 3D realistic features that come with the software can be used to create page-flipping effects, which makes the software appealing to lots of publishers.
Creating flip books from PDF files with the flip book maker for Mac saves time and effort. Unlike most software out there, users can create a flip book in just a few minutes. AnyFlip aims to increase the productivity of publishers with its software, which they can use effectively and efficiently to produce more flip books. Users get unlimited publications, secure and reliable hosting for their magazines, brochures, and catalogs. Jason Chen, CEO of AnyFlip, said, "We understand the flipping need of publishers and have developed AnyFlip to take care of that need. Publishers can now create more flip books in less time while using our easy-to-use software."
AnyFlip comes with a user-friendly and interactive user interface. Beginners also can easily find their way around the software. The different tools and advanced features are easily accessible for use in the creation of an exceptional flip book. Users can choose from any of the plans and manage their subscription easily using the advanced analytics available.
Visit http://anyflip.com/ for more information.
About AnyFlip
AnyFlip is a software development company focused on providing user-friendly software that enables publishers to create fascinating flip books. The company has developed and launched many software for both Windows and Mac users.
Media Contact
Company Name: AnyFlip Software Co., Ltd.
Contact Person: Janice B. Perales
Email: Send Email
Phone: 02061972665
Address:Far East Consortium Bldg 113-125A Des Voeux Road Central, Central
Country: HongKong
Website: http://anyflip.com/