Big 75 Inc and Global Barber Federation bring the 2019 Kutz-N-Kickz to Birmingham, AL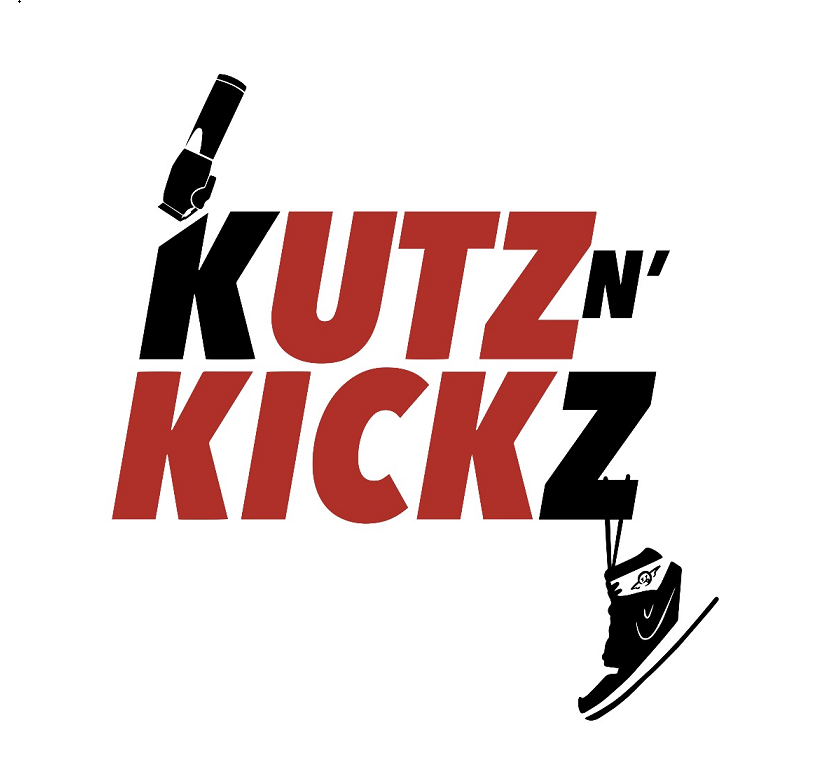 Innovative barbering business, Big 75 Inc, collaborates with Entertainment brand, Global Barber Federation to bring the much-anticipated Barber Battles to Birmingham, Alabama
The 2019 edition of the Barber Battles organized by Big 75 Inc and Global Barber Federation is set to be the best in recent times. Tagged Kutz -N- Kickz, the contest is scheduled to hold on Sunday, October 13th at Boutwell from 1 pm to 6 pm.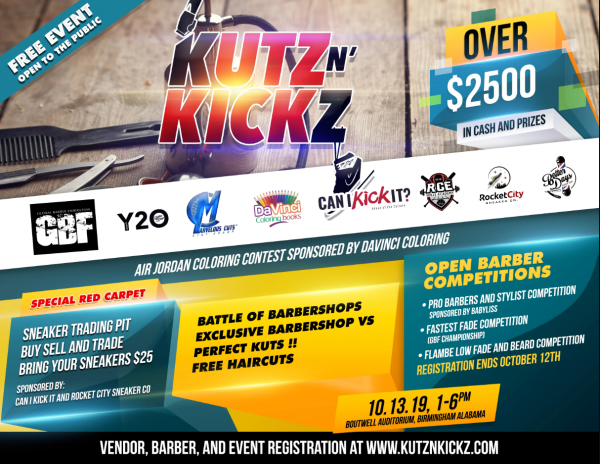 The entertaining event has become increasingly popular over the years, garnering a lot of attention due to the tons of fun and exciting activities that have become its signature in recent times. This year's edition of the event will feature Barber Contests and a New Championship Belt for the winner with the defending champion having a chance to defend his title.
Attendees will have the opportunity to be served by some of the best hands in Alabama with two barbershops available for haircuts, which will also serve as an introduction for the Battle of the Barbershops. 6 new barbers will also be signed to Global Barber Federation as part of the prizes to be won.
The kids are not left out of the fun at Kutz -N- Kickz as there will be an all-new coloring pit for kids featuring Davinic Coloring. There will also be a New Special Edition Red-Carpet Sneaker Pit sponsored by Can I Kick It and Rocket City Sneaker Co. Interested persons are to come with their shoes to the event for a $25 admission.
Vendors and interested barbers can signup on www.bigsevenfive.com with sponsor of Kutz -N- Kickz and CEO of Global Barber Federation, Marvelous Cuts, collecting contacts for the upcoming barber battles online.
For more information about Kutz -N- Kickz and how to be a part of the event to hold in Birmingham, AL, please visit – https://bigsevenfive.com/portfolio/kutz-n-kickz/. Big 75 Inc is also available across several social media platforms, including Facebook and Instagram.
About Big 75 Inc
Big 75 Inc is a membership-based firm created by a team of businessmen in the barbering business. Focused on the principles of Educate, Trade, and Commerce, the company aims to revolutionize the way people see their mental, emotional, physical, and spiritual health.
Media Contact
Company Name: Big 75 Inc.
Contact Person: Kevin Thomas
Email: Send Email
Phone: +1256 337-6113
Country: United States
Website: www.bigsevenfive.com