SCREAMING HEADLINES + SHRIEKING STEREOTYPES IN 'I USED TO BE NORMAL: A BOYBAND FANGIRL STORY'
'I USED TO BE NORMAL' – a documentary that gives fangirls the moment to shine.
Los Angeles, CA – Sep 24, 2019 – "The film offers a critical celebration, a nostalgic chance to look back at your younger self in a mirror, seen through kind but discerning adult eyes," wrote The Mary Sue.
Directed by five-time nominated Australian director, Jessica Leski (The Ball), I USED TO BE NORMAL: A BOYBAND FANGIRL STORY is a fascinating new documentary explores the phenomenon of fangirldom. Watch it today on digital platforms, including Amazon: https://amzn.to/2kOeY0o.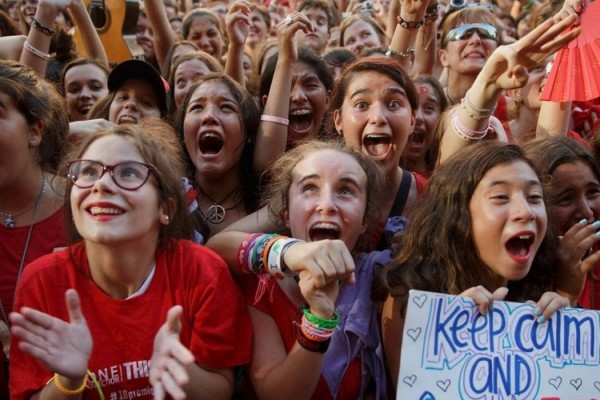 "I USED TO BE NORMAL does great work at getting behind the screaming headlines and shrieking stereotypes to the emotional and psychological realities of women's experiences. In their desire for shirtless men in rain-soaked music videos, these fangirls resisted and are resisting the constraints that society has placed on teen girls since time began," continued The Mary Sue.
From Over Here Productions, I USED TO BE NORMAL: A BOYBAND FANGIRL STORY is a documentary exploring the joys, innocence and awkwardness of being a teenager and fangirl. Following four women filmed over the course of four years, I USED TO BE NORMAL spans three generations of pop culture – The Beatles, The Backstreet Boys, Take That, and One Direction.
We follow four fangirls:
Elif, a 16-year-old from Long Island, NY, USA in love with One Direction
Dara, a 33-year-old Take That enthusiast from Sydney, Australia
Sadia, a 25-year-old Backstreet Boys devotee from San Francisco, CA, USA
Susan, a 64-year-old lifelong Beatles fan from Melbourne, Australia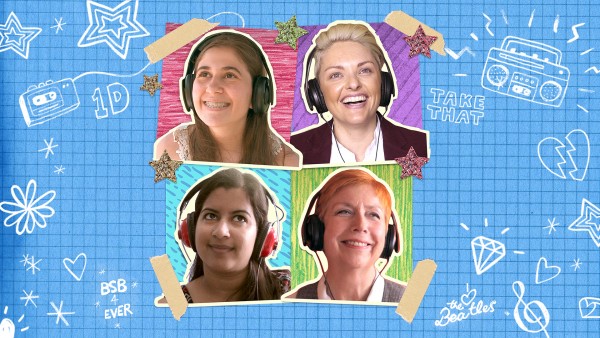 "It's easy to see that I USED TO BE NORMAL is a labor of love. Director Jessica Leski is a self-described fangirl, which is apparent in how lovingly she frames her subjects. She treats each woman as legitimate music fans, which is how it should be," wrote The Simple Cinephile.
Each woman captures the dedication, creativity and influence of a fangirl, whatever the era. I USED TO BE NORMAL: A BOYBAND FANGIRL STORY uncover women who must navigate the challenges of relationships, family, sexuality, and faith, while constantly grappling with all the problems and contradictions that are part of being in love with a boyband. Stitched together with archival footage of interviews and boyband performances, the documentary also contains cute, animated segments regarding each fangirls' personal fantasy with the group or group members.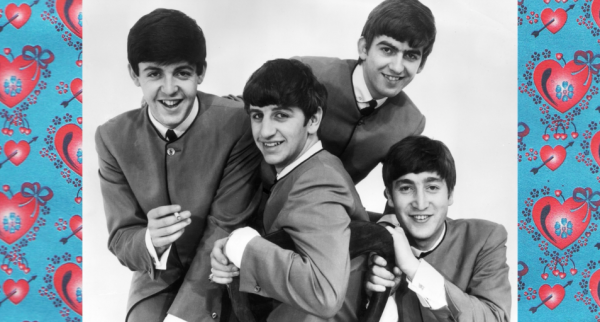 As an eye-opening and non-judgmental coming-of-age film that can be enjoyed by audiences both young and old, I USED TO BE NORMAL: A BOYBAND FANGIRL STORY forces the viewers to ask themselves: Who cares about being normal when it's so much more fun to be yourself?
"This documentary is fun, touching, and thought-provoking. And it pulls at the heartstrings. Anyone who's ever been a fangirl and anyone interested in fangirl culture will likely enjoy this and may even relate to it," concluded The Simple Cinephile.
I USED TO BE NORMAL: A BOYBAND FANGIRL STORY is now streaming on various digital streaming platforms (Amazon, InDemand, DirecTV, AT&T, FlixFling, Vudu, FANDANGO, Sling/Dish).
Watch the trailer here: https://www.youtube.com/watch?v=UohDkGW0uKE&feature=youtu.be.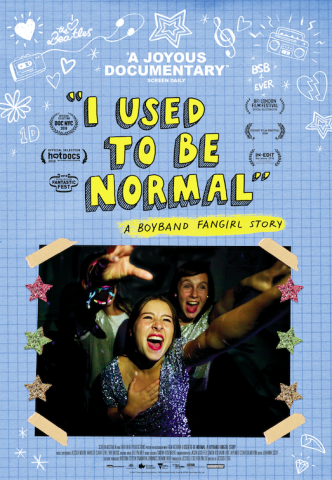 I USED TO BE NORMAL: A BOYBAND FANGIRL (2018, 96 min.) Directed by: Jessica Leski.
Producers: Rita Walsh, Jessica Leski. Editor: Johanna Scott. Cinematography: Jason Joseffer, Simon Koloadin, Eric Laplante, Cesar Salmeron. Music: Jed Palmer. Australia, English. Over Here Productions, TriCoast Entertainment.
PRODUCTION COMPANIES: Over Here Productions.
About TriCoast Entertainment:
TriCoast Entertainment is a premium Domestic Distributor, representing the best of US and international films: in theaters, on VOD, on DVD and TV. Sister company to TriCoast Worldwide and TriCoast Studios, the company is located at the TriCoast Studio facility in Culver City, Los Angeles.
Founded by: Strathford Hamilton and Marcy Levitas Hamilton.
Media Contact
Company Name: TriCoast Entertainment
Contact Person: Jenna Wilen
Email: Send Email
Phone: 3104587707
Address:11124 Washington Blvd.
City: Culver City
State: California
Country: United States
Website: http://www.tricoastworldwide.com