The Brother's Keeper Officially Launches On YouTube and Sherod TV
Captivating action and drama web series, "The Brother's Keeper," launches with its debut episode on YouTube and Sherod TV for lovers of suspense worldwide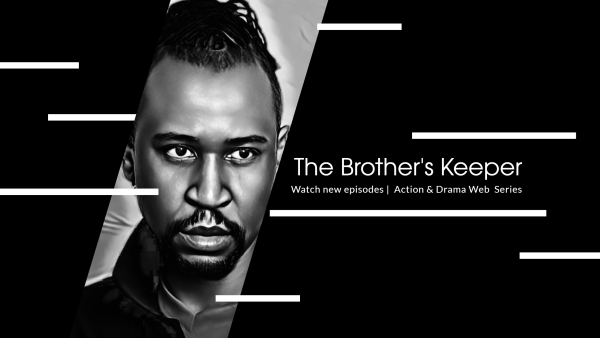 Dr. Omar 'Chénna' Reid has put together an amazing team of actors with the launch of The Brother's Keeper, an Atlanta web and drama series that takes the audience on an amazing journey of suspense and action-filled scenes. The Brother's Keeper explores the underground inner workings of Atlanta through the eyes of blood brothers as well as brotherhood by association.
The global movie industry has evolved over the years, with creatives across genres emerging to tell stories as they perceive them. Hollywood remains a major player in the industry, with Atlanta undoubtedly contributing significantly to feats achieved so far. However, Dr. Omar 'Chénna' Reid is looking to take the experience a notch higher as the director of The Brother's Keeper, working with a fantastic crew of actors and an exceptional plot that will have viewers anticipating the next line of action.
The Brother's Keeper is about two brothers, the conflict between them, and how things get twisted due to revenge, betrayal, and manipulation. The first episode of The Brother's Keeper introduces viewers to what to expect in the web series that is currently available on YouTube and Sherod TV. Episode 1 chronicles the adventures of Kedon and Alex as they plan for the future amid the enemies' plan to put an end to it.
The cast put together by Dr. Omar 'Chénna' Reid includes Atiyana Crawley, Zachary Jones, Kadeem Bandy, Katherine Elizabeth Jackson, Jesse Olorode, and Nasir Collins. Other talented acts in the series are Charity King, Calah Brown, Sheila Segura, Cierra Goolsby, Godstime Nnoroum, Shantell Reid, Jamar Allen, Ian Mighty, Charles Moultrie, Sharon Roselyn Quarcoo and Sara Malek.
The Brother's Keeper is already garnering reviews following the release of the debut episode, as Dr. Omar 'Chénna' Reid works with his crew, all bringing their A-game to create a fascinating experience for lovers of action and drama.
For further information about The Brother's Keeper, visit – https://thebrotherkeeper.com/. The series can also be found on Instagram, YouTube, and Sherod TV.
Media Contact
Company Name: The Brother's Keeper
Contact Person: Dr. Omar 'Chénna' Reid
Email: Send Email
Phone: 443-269-7490
Address:2296 Henderson Mill Rd
City: Atlanta
State: GA 30345
Country: United States
Website: thebrotherkeeper.com/