Just Released: The Most Important Book About Jesus In The Last 30 Years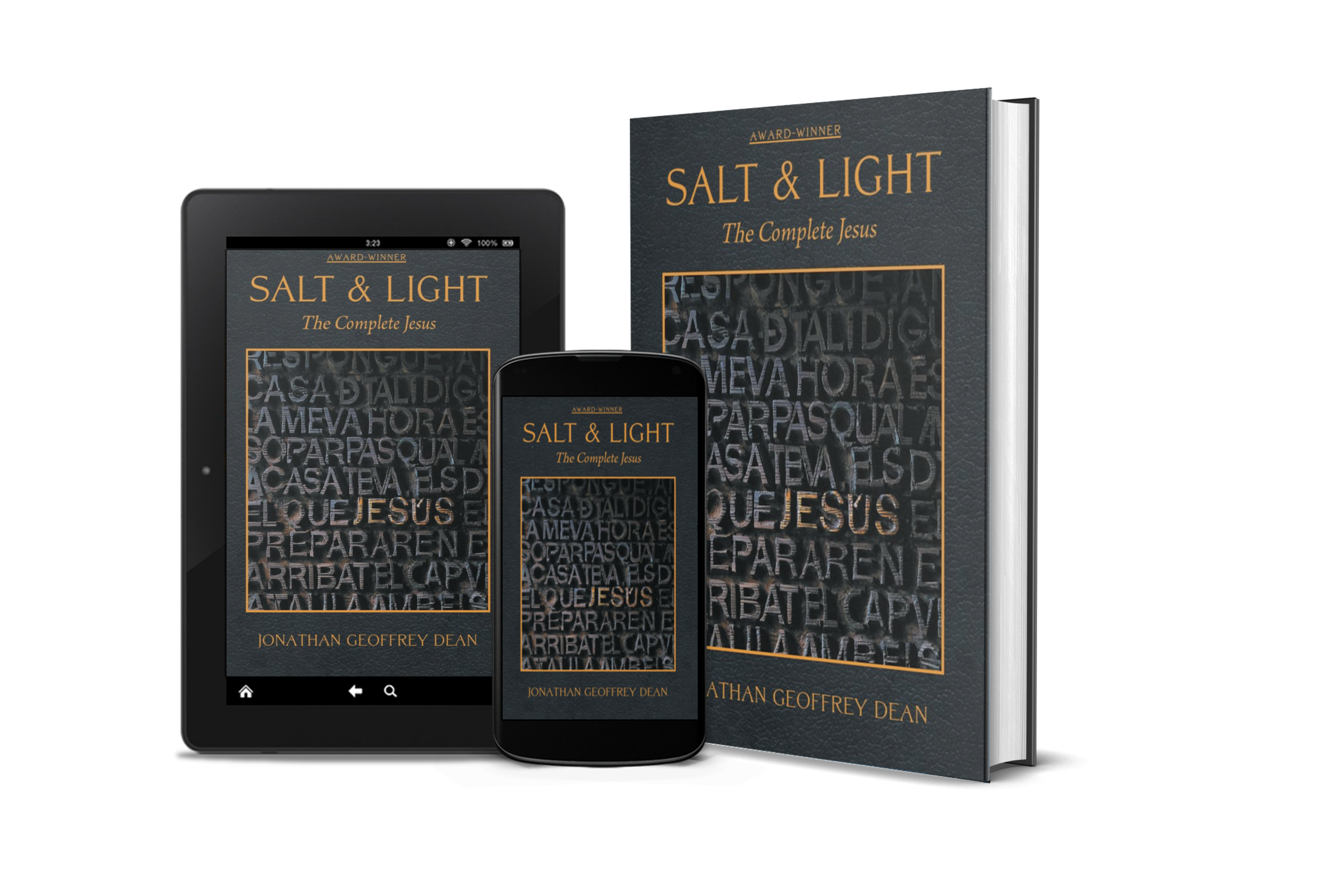 Salt & Light; The Complete Jesus is the highly acclaimed and award-winning definitive statement concerning Jesus of Nazareth, history's most compelling figure.
The single most important book about the Historical Jesus in the last 30 years, more comprehensive than Josh McDowell's Evidence That Demands a Verdict and more powerful than C.S. Lewis' Mere Christianity.
However, even today, there is still general confusion surrounding him:
Was (Is) Jesus God?
Did Jesus even exist?
Did he rise from the dead?
What are we to make of the miracles?
Is he Peter's Jesus or Paul's Christ? Or both?
Is there evidence for Jesus outside the Bible?
Should we still believe? If so, believe what?

What does ALL the evidence point to?
Salt & Light does not shy away from addressing these and other tough questions. For the first time ever, after years of research using the complete body of early Christian literature and recent modern scholarship, including new and exciting discoveries in many areas such as early manuscripts, New Testament studies, archaeology, and history, the real Jesus emerges. Dean offers an eminently readable yet powerful portrait of the authentic Jesus full of astonishing facts for both believers and sceptics alike. So come along for an utterly fascinating journey and meet the historical Jesus, learn about his mission, and discover his teaching!
Compelling • Authentic • Complete
Salt & Light; The Complete Jesus has received rave reviews:
"A deep dive." – Blueink Review
"Inquisitive." – Clarion Reviews
"This was an absolutely phenomenal read …" – Lisa Brown-Gilbert for Bestellersworld.com
"Read this book." – Readers' Favorite
"A must-read." – Manhattan Book Review
"A well-researched, open-minded introduction to the historical Jesus." – Kirkus
"Must read. … This book is for keepsakes; even for the skeptics." – Reedsy
"A fascinating read …" – Readers' Favorite 2
"An utterly fascinating journey …" – BookView Review
"Very highly recommended." – D. Donovan, Senior Reviewer, Midwest Book Review
"This is an enlightening book …" – Literary Titan
"A perfect rating …" – OnlineBookClub.org
"Recommended reading." – The Book Review Directory
"Exhaustively researched …" – Saltwire Reviews
"Fascinating and courageous …" – Readers' Favorite 3
"There is no questioning the author's precision and meticulousness …" – Literary Titan 2
About the Author
Jonathan Geoffrey Dean is a New Testament scholar, researcher, award-winning author, political leader and thought leader. Salt & Light; The Complete Jesus is his reaction to Jesus. He is a partner in an investment advisory firm and lives in Nova Scotia, Canada, with his wife Lynn and new puppy Sprout.
Contact Information
For further information, or to request a review copy, arrange an interview with Jonathan Dean, or commission a piece, contact Coleen Hatrick at [email protected], tel. 646-724-1228 or [email protected], tel. 902-222-8433.
Media Contact
Company Name: Salt & Light
Contact Person: Coleen Hatrick
Email: Send Email
Country: United States
Website: www.saltandlight.ca