Explore the journey of Indian private security industry in the book 'The Protectors' by Kunwar Vikram Singh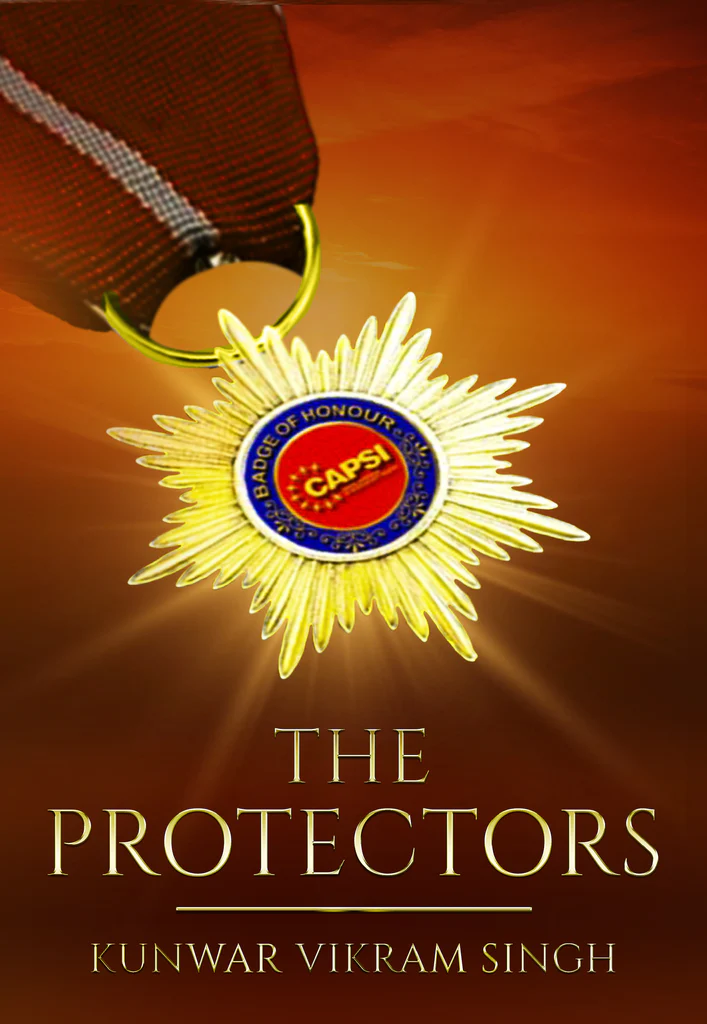 'The Protectors' ardently explores the journey of the Indian Private security industry through the life events of one man who was chosen by destiny to become the harbinger of change. The story of the Central Association of Private Security Industry (CAPSI) which has been around for more than a decade, has been passionately written about for the first time since its inception. With honesty and sobriety, Kunwar Vikram Singh describes the profound struggles of Indian security entrepreneurs including himself through various phases-both good and bad. He shows how with their true grit and determination, the PSI metamorphosed into a sunrise sector taking challenges head-on, with CAPSI leading the way. The institution at present is relentlessly pursuing its mission of skilling 1 Crore guardsmen & women across the nation, which continues to reshape their destiny.
It also gives a sneak peek into the life of security professionals whose pious love for their motherland drives them to persevere through uncertainties with bravery and fervor. And it also outlines their ongoing battles with the current legislative frameworks governing the PSI.
The book is published by White Falcon Publishing.
About the Author:
Kunwar Vikram Singh is the Chairman of the CENTRAL ASSOCIATION OF PRIVATE SECURITY INDUSTRY (CAPSI) an apex body of the Private Security Sector and LANCERS NETWORK LIMITED, a Risk Consulting Corporation. He has held the coveted post of President (2016-17) and Chairman (2017-18) of the WORLD ASSOCIATION OF DETECTIVES (W.A.D). He has authored seven volumes of the WORLD ENCYCLOPEDIA OF SECURITY SCIENCE & MANAGEMENT. He is also the Director of PUNJAB POLICE SECURITY CORPORATION LIMITED, a venture of the Punjab government.
He has remained member of the United Nations Standing Committee on Civilian Private Security Services (CPSS). He was sent as an official delegate to represent India at the 21st and 22nd UN Commission on Crime Prevention & Criminal Justice, held at the Vienna International Centre.
He was awarded "Investigator of the Year 2006" by the World Association of Detectives Inc. (WAD) at its annual conference held in Tokyo, Japan. His professional ability was once again recognized by World Investigators Network (WIN) and he was declared "Best Investigator of the Year 2007" in Lisbon, Portugal. He was awarded the "Bharat Suraksha Rattan Award" in 2009.
The book is available for sale in India and internationally.
https://store.whitefalconpublishing.com/products/the-protectors
https://www.amazon.in/dp/1636407714?ref=myi_title_dp
Media Contact
Company Name: White Falcon Publishing Solutions LLP
Contact Person: Media Relations
Email: Send Email
Phone: +91-6280-150-239
Address:SCO 70, Second Floor Sector 47D
City: Chandigarh
Country: India
Website: https://whitefalconpublishing.com/