OvercoatUSA.com Launches New Winter Collection of High-Quality Men's Overcoats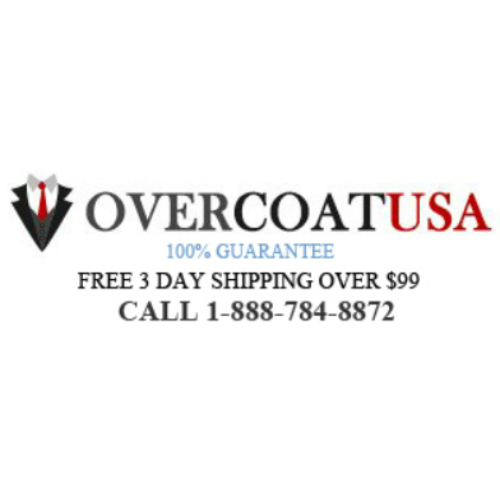 OvercoatUSA.com, the premier online destination for high-quality overcoats, is excited to announce the launch of its new winter collection of overcoats for this season. The new product line offers customers a wide range of options to choose from with its extensive assortment of styles, colors, and sizes, including classic overcoats, sports coats, peacoats, topcoats, fur coats, mink coats, and more. Men's overcoats are a practical and stylish choice for the winter season. They provide warmth, sophistication, and versatility and even signify the epitome of class, luxury, and elegance, making them a must-have and the perfect addition to any man's wardrobe.
Customers can find a large selection of top-notch overcoats at competitive prices at OvercoatUSA.com. The new men's collection includes a wide selection of designs, styles, colors, and sizes. There is something for every taste and budget, from the traditional, classical designs like the single- or double-breasted overcoats to the modern, trendy pieces like the hooded overcoats. The premium wool, cashmere, and tweed that were used to make the collection were meticulously selected for their durability and warmth, making them the ideal fabrics for the chilly winter months. The overcoats in the collection have cozy and warm linings made of soft, comfortable materials.
Customers can also benefit from a range of features and options including pockets, adjustable cuffs, and detachable hoods, which make the overcoats not only stylish and fashionable but also functional and practical. Additionally, OvercoatUSA.com offers a variety of sizes and styles, including slim, regular, classic, Big & Tall, and even provide custom tailoring, to ensure that everyone can achieve their desired look.
Easy-to-use filters have been added to the OvercoatUSA.com website to make shopping even more convenient. Customers can easily find the overcoat that best meets their needs by curtailing their search by size, color, style, and even price.
Consumers can shop with confidence thanks to quick and dependable shipping and a simple return policy.
"We are dedicated to providing a seamless online shopping experience, the best selection of overcoats, and outstanding customer service," said Ashkan Mashhadian of OvercoatUSA.com. "Our new collection of overcoats are made with the best materials and careful attention to detail, ensuring that they not only keep you warm but also make a bold statement about your sense of style. They are ideal for both informal and formal settings as they can be dressed up or dressed down."
Visit OvercoatUSA.com and browse their newest overcoat product line or come by the store at 11517 Santa Monica Blvd, Suite 103 Los Angeles, CA 90025 – they're open Monday through Sunday! Shop the collection of overcoats, sports coats, peacoats, topcoats, fur coats, mink coats, and more today either online or in-store to stay warm and fashionable all season long.
Media Contact
Company Name: Rachel Dares PR
Contact Person: RACHEL B DARES
Email: Send Email
Phone: 7147189043
Address:16480 Bake Parkway #106
City: Irvine
State: CA
Country: United States
Website: www.RachelDaresPR.com