Industry Update: Steakholder Foods (NASDAQ:STKH) Working on Cultivated Avian Product for Singapore, Leading the Charge in Sustainable Food Solutions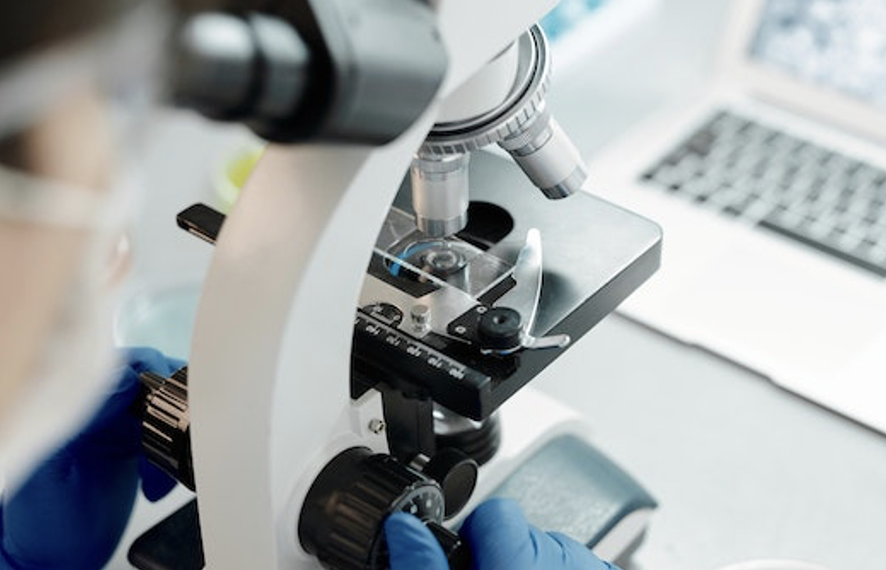 Steakholder Foods (NASDAQ: STKH) is leading the charge in the cultivated meat industry with their unique printing technology and cellular agriculture biological knowledge. The company's latest announcement has set the stage for an exciting new venture. Steakholder Foods' subsidiary, Peace of Meat (PoM), is set to launch a cultivated avian product, with Singapore as their primary initial market. In order achieve this, the company is implementing a strategic restructuring plan with three core pillars: regulatory submissions, production, and efficiency.
With Singapore being the only country to have completed the regulatory approval process for the consumption of cultivated meat, Steakholder Foods is focused on submitting regulatory approval applications to the Singapore Food A gency (SFA) by the end of 2023. The company also plans to prepare for submission in the USA. And to scale up production, PoM will engage third-party plants, eliminating the need for resource-intensive pilot plant projects.
The strategic restructuring plan is designed to streamline operations and allocate resources effectively, enabling the company to reduce overhead costs and support this important initiative. And with faster development in areas of the business not directly related to regulatory submissions, Steakholder Foods is poised for success and market penetration.
Arik Kaufman, CEO at Steakholder Foods, is optimistic about the announcement, stating, "By refocusing our resources on this initiative and streamlining our operations, we believe we can drive greater efficiency and productivity, while also improving our chances of success and market penetration." This move will not only be beneficial for the company but also for the environment, as it aligns with Steakholder Foods' mission to create sustainable food solutions for a rapidly growing population.
But Avian products are just one of the areas the company is working on. Steakholder Foods is also working in strategic partnership with Umami Meats. The two companies are working together to produce cultivated eel and grouper with a prototype projected to be completed by the end of the first quarter of 2023. Funding for the project is provided through a grant of up to $1 million from the Singapore Israel Industrial R&D Foundation (SIIRD). The organization is a cooperation between Enterprise Singapore (ESG) and the Israel Innovation Authority (IIA) and encourages partnerships between companies from the two countries.
The company's initiative with Singaporean Umami Foods is especially significant since Singapore is the first and only country in the world that has so far approved the sale of facility-made meat products. In addition to expanding operations in a country actively embracing alternative meat production, the seafood and fish market is primed for the opportunity, with research predicting billions in growth. For example, according to a 2022 report, the global seafood market size was valued at USD 163.1 billion in 2021 and is projected to surpass around USD 210.4 billion by 2030 with a notable CAGR of 2.87% from 2022 to 2030. This comes on top of the vast capabilities Steakholder has developed in the field of cultivated meat production. For example, according to a recent announcement, the company was able to demonstrate that it's cultivated meat has the same nutritional value as traditional beef.
Steakholder Foods is revolutionizing the food industry, with its technology poised to play a critical role in powering the entire cultivated foods industry, which is fast growing. With a focus on reducing the environmental impact of animal agriculture, Steakholder's innovative approach to deep-tech food, including cultivated meat, plant-based protein, and precision fermentation, is paving the way for a more sustainable future. And with their latest announcement, the company is once again proving their commitment to making a positive impact on the world.
PESG Research is a digital thought brand offering commentary and exploration into the current and future state of the Pharma, BioTech and Sustainability industries. Click here to read our disclaimers or follow the link: https://www.pesgresearch.com/disclaimers
Media Contact
Company Name: PESG Research
Contact Person: Jake Borenstein
Email: Send Email
Country: United Kingdom
Website: https://www.pesgresearch.com/