From Basketball to Football: Graduate Student-Athlete Jonathan Maposa's Determined Journey to the Pros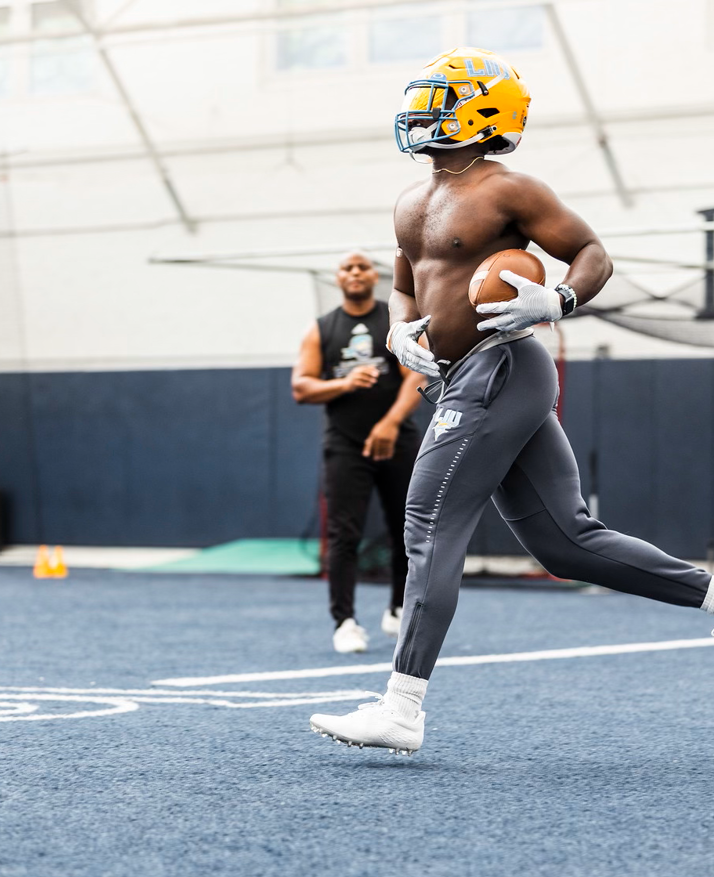 Jonathan Maposa, a determined student-athlete who switched from basketball to football as a graduate student and is now seeking opportunities to play in professional leagues such as the NFL, CFL, and XFL. His story highlights his talent, dedication and the obstacles he faced on his journey to achieving his dream.
Jonathan Maposa, a 25-year-old student-athlete from the United States, has embarked on a unique and persevering journey in his athletic career. Despite initially garnering little interest from schools in terms of football during high school, he harbored a passion for basketball and attended Connecticut College, a school renowned for its academic excellence, but lacking a football program.
During his freshman year, Jonathan tried out for the basketball team but unfortunately sustained a debilitating ankle injury, hindering his performance on the court. As a result, he made the difficult decision to abandon his basketball aspirations and continue as a regular student. However, his love for football never waned and upon completing his undergraduate studies, he decided to rekindle his passion for the sport and return to the gridiron as a graduate student.
Determined to succeed, Jonathan began meticulously crafting his skills and physique through rigorous training and conditioning. He diligently sent out films of his training and previous performances to various Division 1 programs, ultimately garnering interest from Long Island University. He seized the opportunity and played for the Division 1 program for a year. With the absence of the pandemic, he would have had an additional year of eligibility to showcase his talents.
Jonathan's talent as a player is undeniable. He possesses a unique blend of speed, agility, and power, making him a formidable presence on the field. His prowess as a running back is particularly noteworthy, as he possesses the ability to break through tackles and evade defenders with ease. Furthermore, his exceptional vision, coupled with his ability to read defenses, enables him to make quick decisions and find gaps in the opposing team's defense.
His receiving skills are also noteworthy, as he has an innate ability to adjust to the ball while it's in the air and make acrobatic catches. He is also an adept blocker and can clear the way for his teammates.
His dedication to the sport is evident in his commitment to fitness, as he maintains a stringent regimen of strength and conditioning exercises to enhance his performance on the field. His work ethic is second to none, and he is always striving to improve and perfect his craft.
Jonathan's journey has been one of determination and perseverance, as he has overcome numerous obstacles to achieve his dream of playing football at the highest level. He is a true testament to the adage that "where there's a will, there's a way." He is currently a free agent, actively seeking opportunities to showcase his talents in the NFL, CFL, XFL, and other professional leagues. With his exceptional talent and unyielding determination, it's only a matter of time before he finds a team that will be fortunate enough to have him on their roster.
"There is no failure except in no longer trying." – Jonathan Maposa
Media Contact
Company Name: HYPE PR
Email: Send Email
Country: United States
Website: www.hypekoolar.com