A fun story with a valuable lesson by Sonia Aguila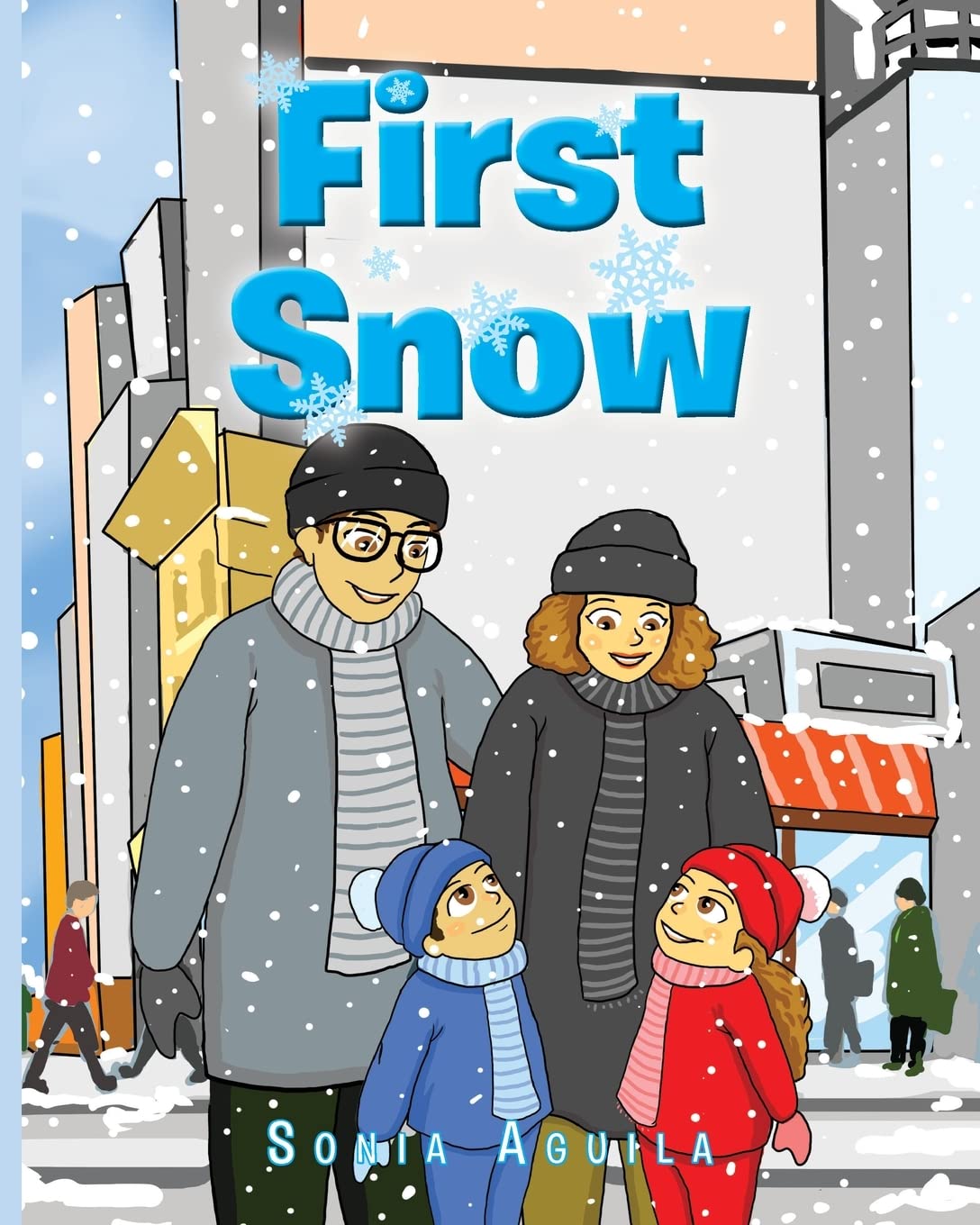 GLENDALE, N.Y. – First Snow, an exciting and heartwarming tale written by Sonia Aguila guides young readers on a bold journey in witnessing the first snowfall. This ground-breaking children's book enthralled readers with its simple story and endearing characters.
In her book, Rebecca and her brother, Marcos, have just arrived in New York City from Puerto Rico. As the snow hits the ground, Rebecca is in awe of what she sees out her frosty window. The beautiful snow transforms the faces of Rebecca and Marcos into pure unadulterated joy. Both are eager to play and experience the fun, a moment they can only imagine. With the help of Papi, both children explore a fresh snowfall and then some.
Readers will enjoy the fun tone of the book and its awesome illustrations. It also features a multicultural family, one who embraces a new language, and new routine, experiencing a different environment, and the grace of adapting to a newfound community.
The book immerses readers into the wonderful experience of snowfall. First Snow shares Rebecca and Marcos's happiness and great wonder as they make footprint patterns and snowballs. This is a fun story with a valuable lesson about dealing with the unexpected.
Available on Amazon, Barnes & Noble, and other online book retailers
Media Contact
Company Name: URLink Print and Media, LLC
Contact Person: Philip Ong
Email: Send Email
Phone: 7085434261
Address:11506 South Natchez Ave.
City: Worth
State: IL
Country: United States
Website: www.urlinkpublishing.com/