KESUO | The first luggage that can control appliances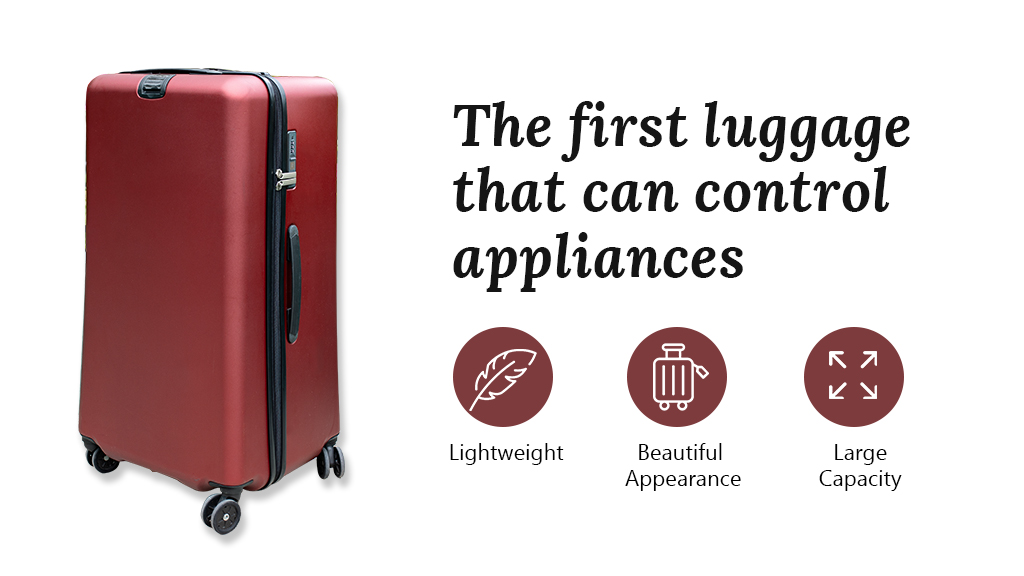 Connect Appliances丨Extra large capacity丨Light-Weight丨Elegant Design丨Handle type luggage trolley
KESUO is a powerful travel suitcase with many selling points, aimed at providing travelers with a more convenient and comfortable travel experience.
First of all, the KESUO travel suitcase is equipped with intelligent voice control function, which can connect to electrical appliances (such as lamps, televisions, and air conditioners) and can be voice-controlled without Wi-Fi. At the same time, there is a storage box at the top for charging your phone, and the storage box can also be turned into a phone stand, which is very practical.
Secondly, the KESUO travel suitcase has a humanized soft handle design, which is comfortable to hold, has good resilience, and is not tiring to carry, making your travel more comfortable. The suitcase adopts a 3:7 structure, which increases the bottom storage space. The internal zipper-separate bag and dividing layer facilitate the classification and storage of luggage and prevent it from getting messy due to the rolling of the suitcase.
What's more, the KESUO suitcase is lightweight and has a large capacity, with a handle-style pull rod design. Compared with traditional luggage, it has a larger internal storage space, which is convenient for storing luggage. The super light aircraft wheels are wear-resistant and silent, ensuring smooth travel. The exquisite embedded password lock ensures luggage safety, and the external hook provides more space for travelers, making it convenient and effortless.
In summary, KESUO travel suitcase is a must-have for travelers with its selling points of light weight, durability, and intelligence. Whether you are a frequent traveler or someone who pursues high-quality life, KESUO is a luggage box that you cannot miss.
Media Contact
Company Name: XSHOW innovation
Contact Person: WANG FENG
Email: Send Email
Country: HongKong
Website: https://www.kickstarter.com/projects/1029695916/kesuothe-first-luggage-that-can-control-appliances?ref=3vu7i3