eSUN Unveils Cutting-Edge 3D Printing Materials at the 2023 RAPID + TCT Conference, Reinforcing its Position as a Global Leader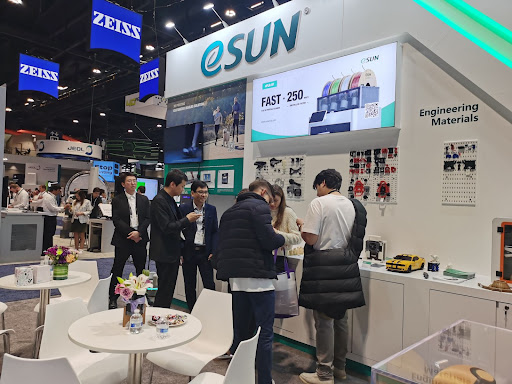 SHENZHEN, China – eSUN, an internationally acknowledged pioneer in 3D printing materials, exhibited its forward-thinking strategy and revolutionary products at the 2023 RAPID + TCT conference, a leading event in the sector hosting over 350 worldwide exhibitors.
eSUN's booth enthralled the audience with engaging exhibits that demonstrated the range and distinct benefits of their 3D printing materials. Eye-catching displays such as a 3D printed Lego wall and chess set encouraged attendees to delve into the potential unleashed by eSUN's PLA filament and wood filament, respectively.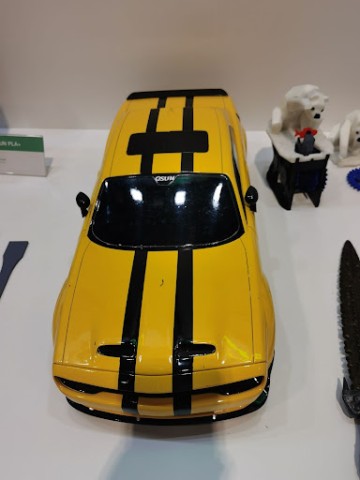 A prominent highlight was eSUN's introduction of their rapid 3D printing materials, an area currently garnering substantial industry interest. Their fast PLA filament, in conjunction with appropriate printing machinery, can reach unprecedented printing speeds up to 350mm/s. This implies a significant boost in productivity without sacrificing the quality of the print.
eSUN's exploration extends beyond speed, venturing into engineering-grade 3D printing materials like PEEK and carbon fiber nylon series, as well as flexible materials. These innovations meet the rising demands in diverse professional fields that utilize 3D printing technology.
In response to the widening applications of 3D printing across sectors, eSUN is formulating comprehensive and proficient solutions. These include digital solutions for the dental sector using their dental resin, and a 3D printed bespoke orthopedic insole system incorporating their antibacterial TPU filament. The latter notably illustrates advancements in remote control and continuous printing capabilities, facilitating large-scale production and round-the-clock autonomous operation.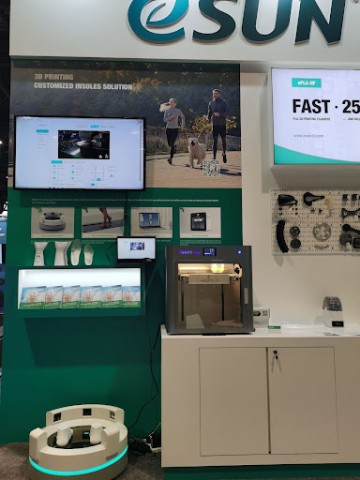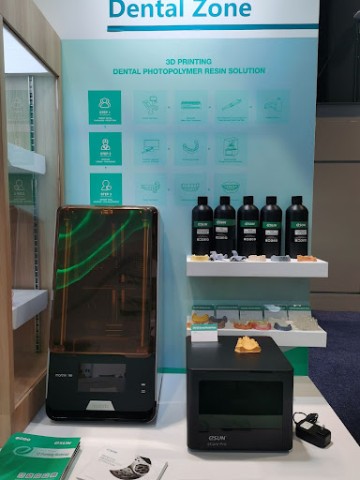 While the 2023 RAPID + TCT conference has concluded, eSUN's quest for innovation persists. Leveraging the insightful dialogues from the conference, eSUN remains committed to spearheading the exploration and development of new materials. Their goal is to offer consumers an even wider assortment of top-tier 3D printing materials and to push the boundaries of 3D printing technology applications across different industries.
Stay connected for more exhilarating progress from eSUN!
About eSUN
Established in 2002, eSUN stands as a worldwide frontrunner in manufacturing 3D printing materials. It boasts a robust R&D team and sophisticated production technology, enabling the delivery of varied, superior-quality, and environmentally friendly 3D printing materials.
Media Contact
For additional information, kindly visit www.esun3d.com.
Media Contact
Company Name: ESUN 3D Printing Materials | Shenzhen Esun Industrial Co., Ltd.
Contact Person: Media Relations
Email: Send Email
Country: China
Website: esun3d.com/