Back Country Spirits Announces the Launch of Back Country, a Unique, High-End Vodka Made with Premium Ingredients
Back Country Vodka and Back Country Whisky are locally-made vodka and whisky masterpieces and what is most impressive about this vodka and whisky is its affordability.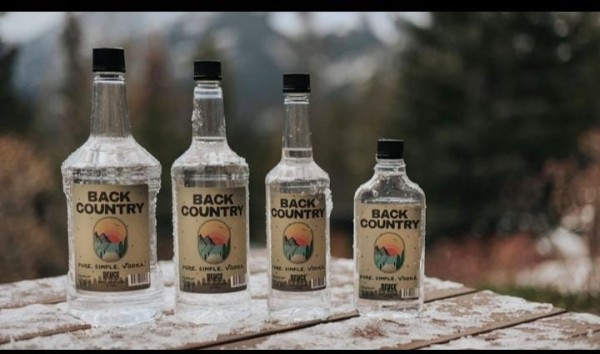 Absurdly priced and watered-down spirits are the norm in Canada. When a beverage is made with fine quality ingredients, it is offered at exorbitant prices, making it only affordable to the big boys and heavy spenders. Beverages made with low-quality ingredients are the ones that are sold cheaply. The narrative is changing as Back Country Spirits, a Canadian spirits producing company, is pleased to announce the launch of yet another premium vodka, Back Country Vodka.
With the launch of Back Country vodka, Back Country Spirits is breaking all the rules by offering the world premium, high-end vodka, proving that quality vodka does not have to be sold at an expensive rate. Additionally, instead of importing vodka from the United States and other parts of the world, Canadians can bask in the euphoria of having locally-made vodka from the finest ingredients and highest quality.
"Back Country vodka is a new premium vodka available at a lower cost," explained Jinger Maclean, General Manager of Back Country Spirits. "Back Country was created with the same talent, focus on taste and pride that our other brands have but, at a much lower cost. Summer time is a great time for social drinks and sharing, and Back Country Vodka can be a part of your summer plans. Affordable, Locally made, and Back Country approved."
Retailers looking to stock Back Country in their stores can do so by filling out a form on the vodka's official website (https://backcountryspirits.ca). The simple form, which is featured under the "Become a Retailer" tab, will send a message directly to Back Country Spirits, and the team will get back to the retailer with the details they provide.
Back Country Spirits truly put in a lot of work to create the refreshing taste in Back Country. The vodka is enhanced to provide the best possible taste among vodkas both for the older and new generations. The beautiful scenery of Canada inspires the packaging design of Back Country, and it adds to the refreshing feel of the vodka itself.
For more information, please visit www.backcountryspirits.ca or send an email to [email protected]
About Back Country Spirits
Back Country Spirits is a premium Canadian Vodka and Whisky producer in Alberta and Saskatchewan, Canada. The company is owned by four entrepreneurs committed to providing the best vodkas in Canada. From the Back Country Spirits, including the newly launched Back Country vodka and Back Country Whisky, Back Country Spirits is relentless in its pursuit and mission.
Media Contact
Company Name: Back Country Spirits Corp.
Contact Person: Jinger Maclean
Email: Send Email
Phone: 664-574-5757
Country: Canada
Website: https://backcountryspirits.ca/