Neuroendocrine Tumor Market is Expected to Expand at a Healthy Growth Rate During the Forecast Period (2022-2032)| Key Companies – Novartis, Ipsen, Clearity Pharmaceuticals
DelveInsight's"Neuroendocrine Tumors Market Insights, Epidemiology, and Market Forecast-2032″ report delivers an in-depth understanding of the Neuroendocrine Tumors, historical and forecasted epidemiology as well as the Neuroendocrine Tumors market trends in the United States, EU4 (Germany, Spain, Italy, France, and United Kingdom) and Japan.
DelveInsight's "Neuroendocrine Tumor Market Insights, Epidemiology, and Market Forecast 2032" report delivers an in-depth understanding of the Neuroendocrine Tumor, epidemiology insights, Neuroendocrine Tumor market trends, therapies, and key companies working in the Neuroendocrine Tumor Market in the 7MM.
Neuroendocrine Tumor Overview
Neuroendocrine tumors are a complex group of tumors that develop predominantly in the digestive or respiratory tracts but can occur in many body areas. These tumors arise from cells called neuroendocrine cells. Like all cancers, NETs develop when the specialized cells undergo changes causing them to divide uncontrollably and grow into an abnormal tissue mass (tumor)". Neuroendocrine tumors originate from enterochromaffin cells that are part of the neuroendocrine system of the bronchial and gastrointestinal tract. Based on the anatomic site of origin, Neuroendocrine Tumors arising from the gastric, duodenal, pancreatic, small intestine, appendiceal, colon, and rectal are known as Gastrointestinal NETs.
Neuroendocrine tumors are classified as functional or non-functional. Functional tumors make too much of a certain hormone and may cause symptoms. Non-functional tumors may make hormones but do not cause any symptoms. Neuroendocrine tumors can also be indolent or aggressive. Indolent implies slow growth of the tumor, and bold implies rapid growth of the tumor, which tends to spread to other parts of the body.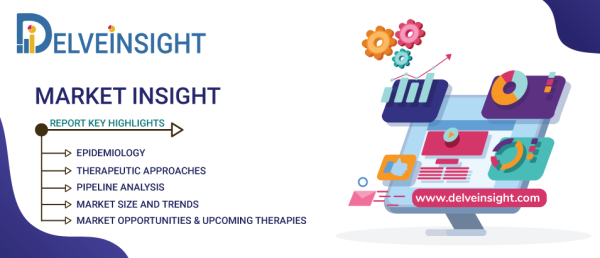 Neuroendocrine Tumor Epidemiology Insights
According to a study conducted by Dasari et al. (2017), a retrospective, population-based study using nationally representative data from the Surveillance, Epidemiology, and End Results (SEER) program was conducted to evaluate 64,971 patients with NETs from 1973 to 2012. Of the 64 971 cases of NETs, 34 233 (52.7%) were women. The highest incidence rates were 1.49 per 100,000 in the lung, 3.56 per 100,000 in gastroenteropancreatic sites, and 0.84 per 100,000 in NETs with an unknown primary site.

A study by Sackstein et al. (2017) identified 85,133 patients with NETs. Their median age at diagnosis was 63.0 years and 52.4% were female. A majority of patients were white (77.9%). The most common sites of disease were lung (24.6%), rectum (17.5%), and small intestine (12.4%). There were 52,481 (61.6%) grade 1 tumors, 6,199 (7.3%) grade 2 tumors, and 26,451 (31.1%) grade 3 tumors. Of the 71,969 cases with information on stage, 37,757 (52.4%) were localized, 14,485 (20.1%) presented as regional tumors, and 19,727 (27.4%) had distant tumors.

As per the 2010 study by Ito et al. (2015), in Japan a total of 3,379 patients received treatment for PNETs in 2010. The prevalence was estimated to be 2.69/100,000, with an annual onset incidence of 1.27/100,000 in 2010. Non-functioning tumor (NF)-PNETs comprised 65.5% of cases followed by insulinoma (20.9%) and gastrinoma (8.2%). A total of 19.9% of patients exhibited distant metastasis at initial diagnosis; 4.3% had complications with multiple endocrine neoplasia type 1 (MEN-1), and only 4.0% had NF-PNETs associated with MEN-1.

In the same study, an estimated 8,088 patients were seen to receive treatment for GI-NETs. The prevalence was estimated to be 6.42/100,000, with an annual onset incidence of 3.51/100,000. The locations of GI-NETs varied: foregut, 26.1%; midgut, 3.6%; and hindgut, 70.3%. Distant metastasis and complications with MEN-1 were observed in 6.0 and 0.42% at initial diagnosis, respectively. The frequency of carcinoid syndrome in patients with GI-NETs was 3.2%.
Click here to learn more about the Neuroendocrine Tumor Market Landscape
The Report Covers the Neuroendocrine Tumor Epidemiology Segmented by:
Total Neuroendocrine Tumor incident cases

Total Neuroendocrine Tumor diagnosed cases

Total Neuroendocrine Tumor prevelant cases

Total Neuroendocrine Tumor treatment cases
Neuroendocrine Tumor Market Outlook
The Neuroendocrine Tumors market outlook of the report helps to build a detailed comprehension of the historic, current, and forecasted Neuroendocrine Tumors market trends by analyzing the impact of current Neuroendocrine Tumors therapies on the market, unmet needs, drivers and barriers, and demand for better technology.
This segment gives a thorough detail of the Neuroendocrine Tumors market trend of each marketed drug and late-stage pipeline therapy by evaluating their impact based on the annual cost of therapy, inclusion and exclusion criteria's, mechanism of action, compliance rate, growing need of the market, increasing patient pool, covered patient segment, expected launch year, competition with other therapies, brand value, their impact on the market and view of the key opinion leaders. The calculated Neuroendocrine Tumors market data are presented with relevant tables and graphs to give a clear view of the market at first sight.
According to DelveInsight, the Neuroendocrine Tumors market in 7MM is expected to witness a major change in the study period 2019-2032.
Key Companies Working in the Neuroendocrine Tumor Market
Novartis

Ipsen

Clearity Pharmaceuticals
And many others
Neuroendocrine Tumor Therapies Covered and Analyzed in the Report:
AlphaMedix

Everolimus

Pelcitoclax
And many others
Learn more about the Key Companies and Emerging Therapies in the Neuroendocrine Tumor Market
Table of Contents
Key Insights

Neuroendocrine Tumor Introduction

Executive Summary of Neuroendocrine Tumor

Disease Background and Overview

Epidemiology and patient population

Neuroendocrine Tumor Emerging Therapies

Neuroendocrine Tumor Market Outlook

Market Access and Reimbursement of Therapies

Market Drivers

Market Barriers

Appendix

Report Methodology

DelveInsight Capabilities

Disclaimer
Learn about the detailed offerings of the report @Neuroendocrine Tumor Market Outlook
Media Contact
Company Name: DelveInsight Business Research LLP
Contact Person: Adya Kaul
Email: Send Email
Phone: 9193216187
Address:304 S. Jones Blvd #2432
City: Las Vegas
State: Nevada
Country: United States
Website: https://www.delveinsight.com/consulting/due-diligence-services